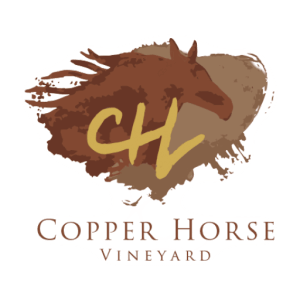 Come and Try 4 Wines for $8 (*)
…and learn about the Grapes and the Wines, their origin, particularities, and food pairing.
Classes by Winemakers Eric & Gina Desfachelles from Copper Horse Vineyard (CHV)
The class will be held at the PORTAL CAFE in the back room or outside on
SUNDAY September 30, 2018 at 3:30pm

The wines presented will be 4 Rosés Wines,
Our own CHV Rosé vs. the best of the rest of the world.

If you're not a fan of Rosé or had bad memories of the pink wines of the 70th, this is a class for you…It'll change your mind!
The money for the class will be used to buy the wines for the next class, so come and bring your friends, so I can buy the best wines for the next class.
Note: The $8 admission is refundable is you buy 2 or more bottles of our wines.
(*) Must be over 21 for tasting
(**) Only $4 for Portal Rescue FFT's