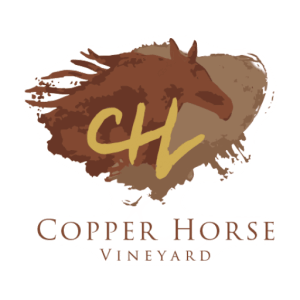 Saturday June 25th 2022 
Food & Wine Pairing Dinner 
Desert Museum and CHV are partnering to offer you a five course Summer Dinner with wine pairing for $54 all inclusive (*) and payable at time of reservation to Eric Desfachelles at 520-507-7274 or CopperHorseVineyard1@gmail.com (cancellation and full refund available up to June 15th). If you pay via Card, a $2 processing fee will be added. 
Seating is limited so reserve soon.
(* food, wine, tax, and tip are included)
Save the Date:
Saturday, June 25th at 6pm AZ Time/7pm NM time
at the Desert Museum in Rodeo, NM.
– Menu –
– Appetizers –
– Vegan and Chicken Samosas
With CHV Unoaked Chardonnay 2020
– Salad –
– Cucumber/Yogurt/Mint Salad
With CHV Dry Riesling 2018
– Main Courses –
– Chicken Korma
With CHV Sangiovese 2018
&
– Lamb Tiki Masala
With CHV Syrah 2020
All served with
– Garlic naan, Butter naan, and Basmati rice
Vegetarian option (*)
(*) for an extra $17.50 if you want to substitute one of the two mains above
– Mango/curry seabass
.With CHV Viognier 2020
– Dessert –
– Coconut/Ice Cream/Nutella Crunch
With CHV Dry Muscat 2020
The wine is a free Sample supplied by Copper Horse Vineyard.  If you would like to purchase wine from the vineyard you can at 20% and arrange for pickup and sales in portal AZ.
– The Desert Museum is located on Highway 80, Rodeo NM 88056 –
Call (575) 557-7575 for directions
Contact us if you need a room as there are several hotels and bed & breakfast places around that we can recommend if you don't want to drive after dinner.
The CHV team and the Desert Museum team
Mail Checks to Eric Desfachelles at 3450 S Copper Horse Dr, Portal AZ 85632