July 2013 - Vineyard is growing.
We go back in July and look at our vineyard.
It is time to remove all the shelters so the rain doesn't rot the baby vines.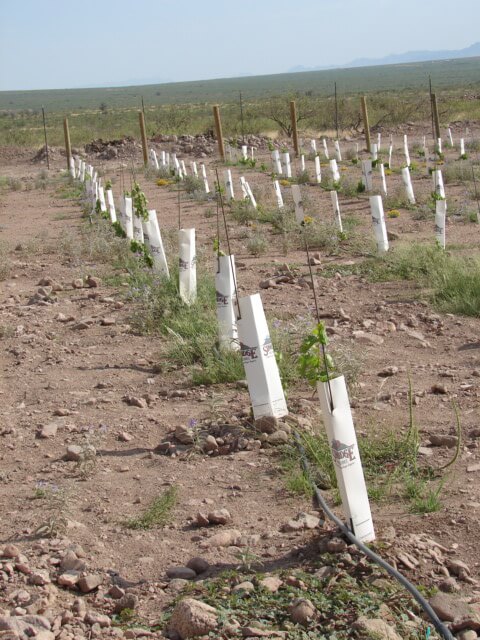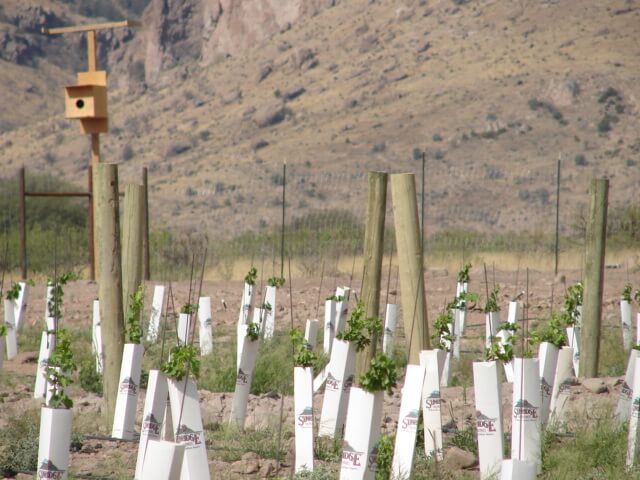 We also install 2 Owl Houses (says that 20 times very fast), as Owls eat rats and snakes, which the vines attract in great numbers.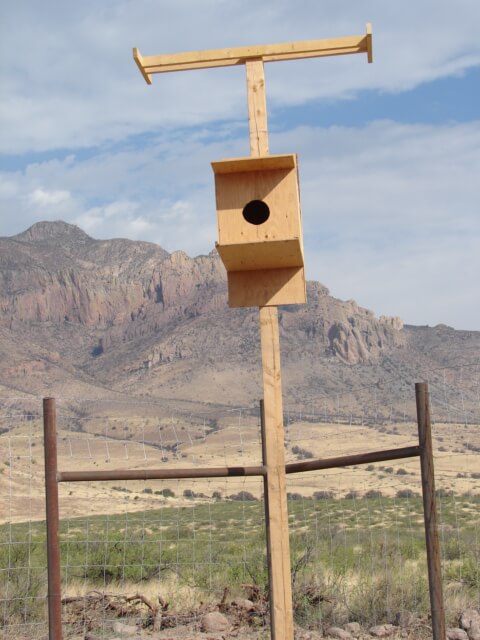 By August the plants already show signs of "grapes".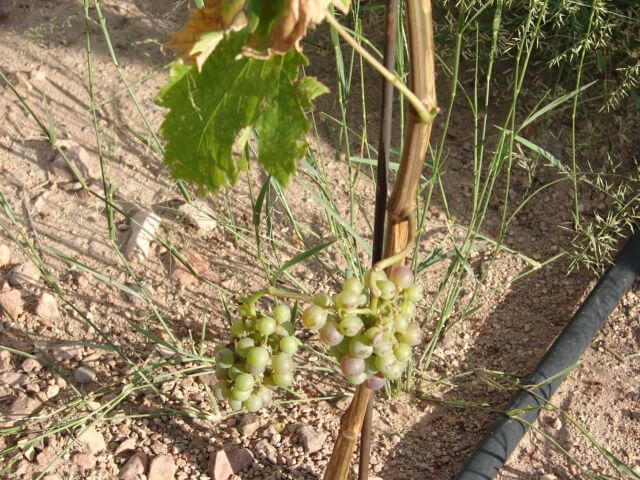 But another enemy is lurking: Red Ants.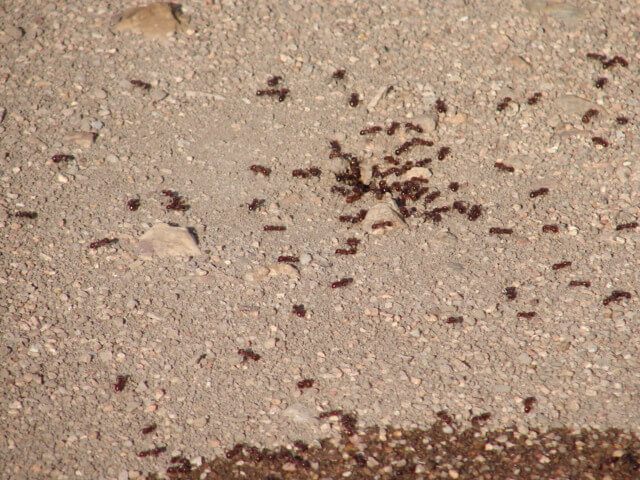 Juillet 2013 - Les Vignes poussent.
Nous sommes retournés en Juillet pour jeter un oeil sur notre vignoble.
Il est temps de retirer tous les protecteurs de vignes pour éviter que la pluie ne pourrisse les jeunes plantes.
Nous avons aussi fait installer deux maisons d'oiseaux pour les chouettes. Les chouettes adorent les rats et les serpents que la vigne atire en grand nombre.
En août, les vignes ont déjà des raisins.
Mais un autre énemie des vignes, surtout les racines...ce sont les fourmis rouges.