The power of the moon
Tonight is the full moon and there will also be a lunar eclipse…not to miss.
The moon is the biggest and closest to earth and its power is incredible.
My solar panels were generating 30 Watts at 10:18pm from the moon!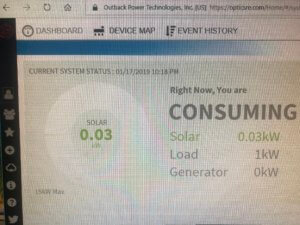 La puissance de la lune
Ce soir c'est la pleine lune et il y aura une eclipse de la lune aussi…à ne pas manquer.
La lune est la plus grosse et le plus proche de la terre et son pouvoir est incroyable.
Mes panneaux solaires produisaient 30 Watts à 22:18 la nuit dernière avec juste la lune!